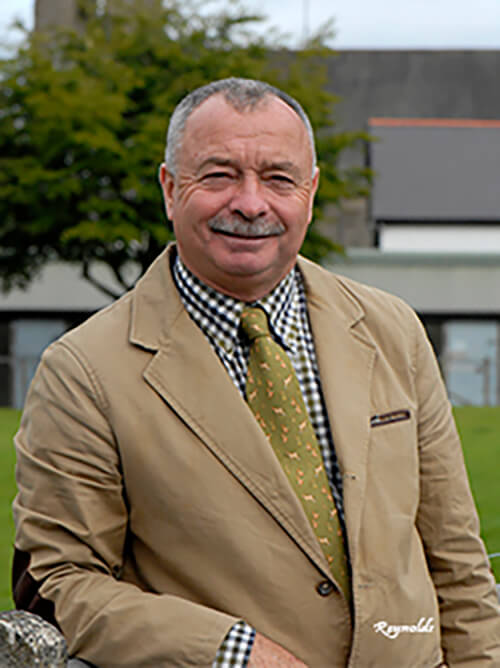 Dalmatian
Welsh Corgi Pembroke
Welsh Corgi Cardigan
Frank Kane showed his first dog, a cocker spaniel as a schoolboy, and he has been involved in the dog world ever since. Whilst at University he co-owned and handled two Sealyham Terriers to their titles. In 1970 he obtained two American cocker spaniel bitches as a foundation for his HIRONTOWER kennel. One of these bitches became a champion and both produced champions. 13 UK Champions were produced with others overseas. The Cockers have also remained a permanent favourite and CCs were won with these also. Frank has also been heavily involved in Dachshunds, Afghans and Great Danes and has handled champions in all of those breeds.
First awarding challenge certificates in the UK IN 1974, Frank is now approved to award CCs in 110 breeds and judges all groups and Best in Show in the UK and has judged all groups and Best in Show under FCI rules. He judged Best in Show at Crufts in 2012.
Frank is a member of the Kennel Club Board of Directors and Chairman of the Breed Standards Committee. He is also chairman of one of the Dog Health groups.
Frank is author of several books on dogs and his book 'Judging the Gundog Breeds' is much acclaimed worldwide. Outside his canine interests Frank is a keen horseman and has judged at some prestigious shows in the UK.